Here is an explanation of how to create and make a eDM from an existing template in isave.DIALOG.
Create a new eDM
1. Start by going into isave.eDM.
2. Choose the template you want to use.
3. Enter a name for the document and click "Create".
Set up the eDM
1. In the editing window that appears, it shows a button that says "click to insert module". When clicking this the available modules for the template appears on the right side.

2. Click on a module to place it in your newsletter.
3. Double-click on a module to edit it. Editing fields comes up to the right.

4. Continue like this and insert all the modules needed.
5. To see a preview, click on the preview-tab.

6. You can send a correction e-mail to someone by clicking the e-mail icon and enter an e-mail address.
7. When everything is correct, click "Save and Close". Or press Cancel to not save recent changes (since the last saved).
Image module: Put images into a eDM
1. Double-click the image module to edit the image.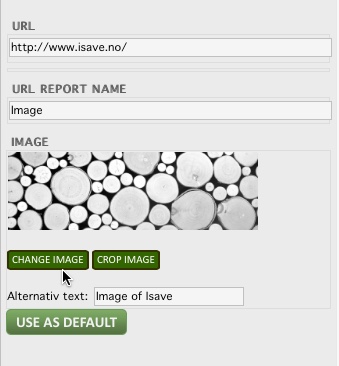 2. Type the URL for the image. Also, enter a name for the report in the field "URL REPORT NAME". Remember that this should stand out so that you know which link users clicked.
3. Enter an alternative text for good search engine optimization, and for it to appear text in cases where e-mail clients do not show images unless the user click on "show images". It's always an advantage to have descriptive alternative texts on images.
4. If you want an image to be the default image when you add a image-module, click the green buttons that says "Use as default".
5. In image modules you have the access to select images from the image archive (Files), or upload your own images. Click on "change image" to select image.
6. Click on the folder where you can find your image, and click the image to insert it. Alternatively you can upload your own images from the machine by pressing the green plus icon and then "upload file".


7. Images can be cropped by clicking "crop image". Choose how your image should be cropped and click "Crop image" again. It will then pop up a choice where you can remove the crop, "Clear Crop".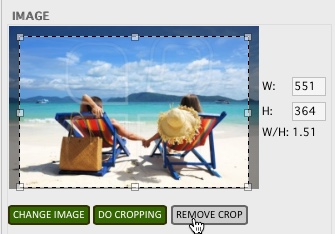 Edit, delete or duplicate a eDM
1. If you hover over the small display of the document you have access to edit, duplicate or delete the document.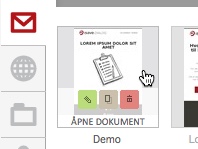 2. If you click on the small preview it will emerge a larger preview screen on the right, and you will get a few more choices.
3. Over the preview there is a green button on the left for document editing. On the right side there is a delete icon, a display icon (see the e-mail in your browser), a letter icon to save e-mail as a draft or set availability period. The green check-icon will allow you to test your e-mail in different browsers in Email On Acid.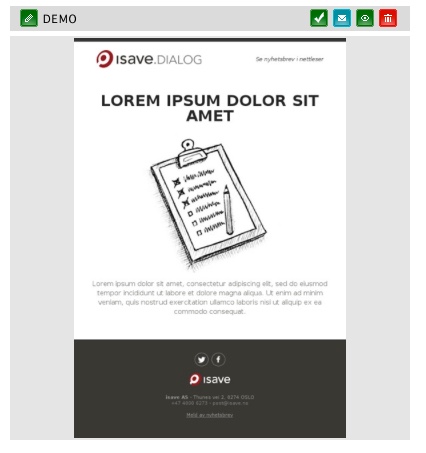 Send a eDM
To send out an e-mail, go to the tab "send".
Read how to send e-mails here!

Do you experience problems making a eDM, please contact us in Isave AS, so we can help!
Related links:
How to send a eDM
Reports for eDM
Filtering modules