Modules
To the left in the isave.DIALOG interface you will find the modules. Depending on the layout agreed with Isave AS, modules that the user have the rights for appears. The possibilities are:
PRINT – Make and order DM, print og marketing materials
ADS – Make and send ads
FILES – Collect images and documents that can be connected to the templates
eDM – Make and send emails
SMS – Make and send SMS
PURL – Make landing pages and schemes
CONTACTS – Contactdatabase, make lists
CAMPAIGN – Make campaigns
System
My account details: Under «your name» and «my profile» you can find your account details as username and password.
Orders: Under «system» og «orders» you can find your produced orders and information about shipping address and contents in order.
Admin: Admin users of isave.DIALOG will have more options under the menu «system». See the articles under isave.System.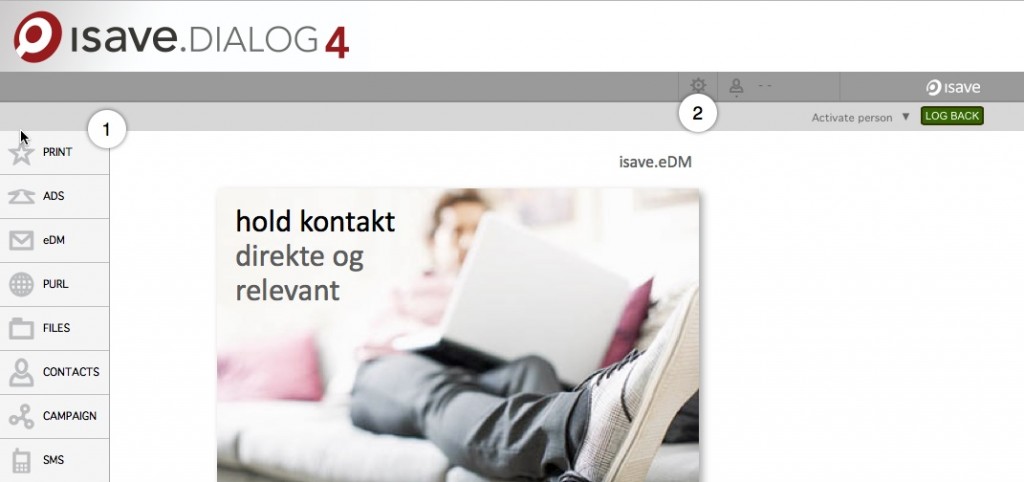 Related links:
System – My profil
System – Orders
How to make a print document