Under system – reports you can get a list of last-generated elements, order history, activity history and account details.

Note! Administrators of isave.DIALOG have access to all reports, while each user has access to their own reports.
Order log
Here you can see how many orders you have sent today, this week or this month. You can also see how many orders you had yesterday, last week or last month.
Activity log
Here you can follow the activity on the page. How many users have been logged in today, this week and this month.
Your account
Here you can get some information about your account. How many pages is it access to, how many admins are there, how many templates and files exist and how many contacts with email address is entered.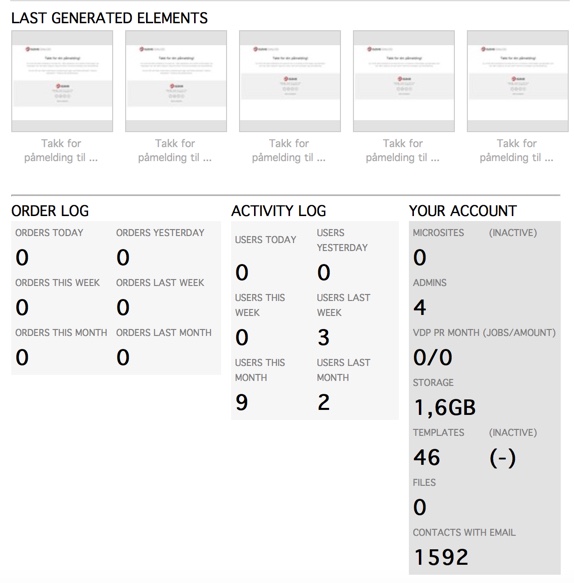 Do you have problems or questions about the reports, please contact us in Isave AS, so we can help!
Related links:
Make a PURL
Make a eDM
Order printproducts