When you have sent out a newsletter you will get a report. This can be useful to analyze and monitor the development of the newsletter.
1. Start by entering the eDM module in isave.DIALOG.
2. Select the tab "report". All mailings are listed and you can see the sender, recipient list and the date.

3. Click on the e-mail icon to see the newsletter that is sent out.
4. Click the person icon to bring up a list of options to download excel and CSV files for the mailing. If you click the person icon you can see which contacts that has not opened the email, who opened the email and so on. You can also add these to a new list.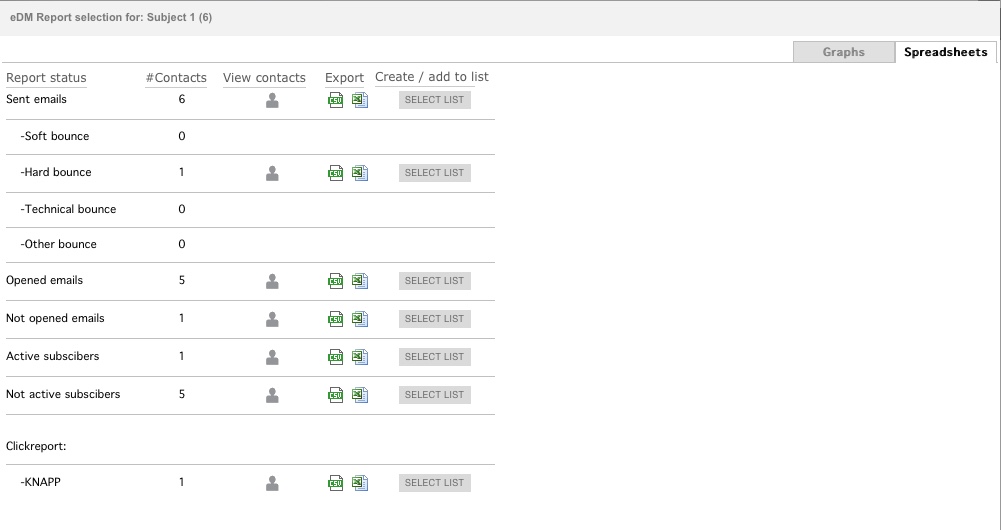 5. Click the graph icon to see graphs for the mailing. Here you get graphs of how many email opened and bounced, how many people have clicked on links etc.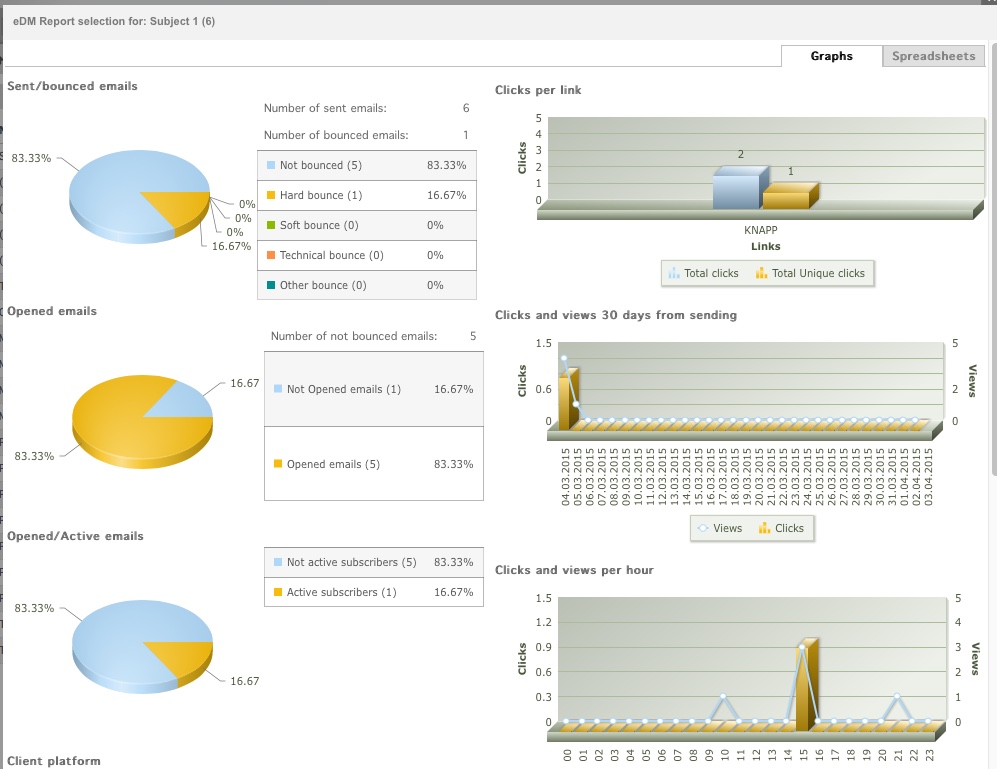 6. Click the trashcan icon to delete the report for this email.
Do you experience problems with the newsletter reports, please contact us in Isave AS, so we can help!
Related links:
How to make a eDM
Sending a eDM
Filtering modules in a eDM