When you have sent a print document to the supplier, you can find a confirmation of the order (and previous orders) in isave.DIALOG under "Report".

1. Press the tab "Report".
2. Click the link "details" on the correct order confirmation. Here you can find shipping and invoice details, and a summary of the number and price.
You can also download a document that is sent, print out the order confirmation or send a confirmation mail to an email address you enter.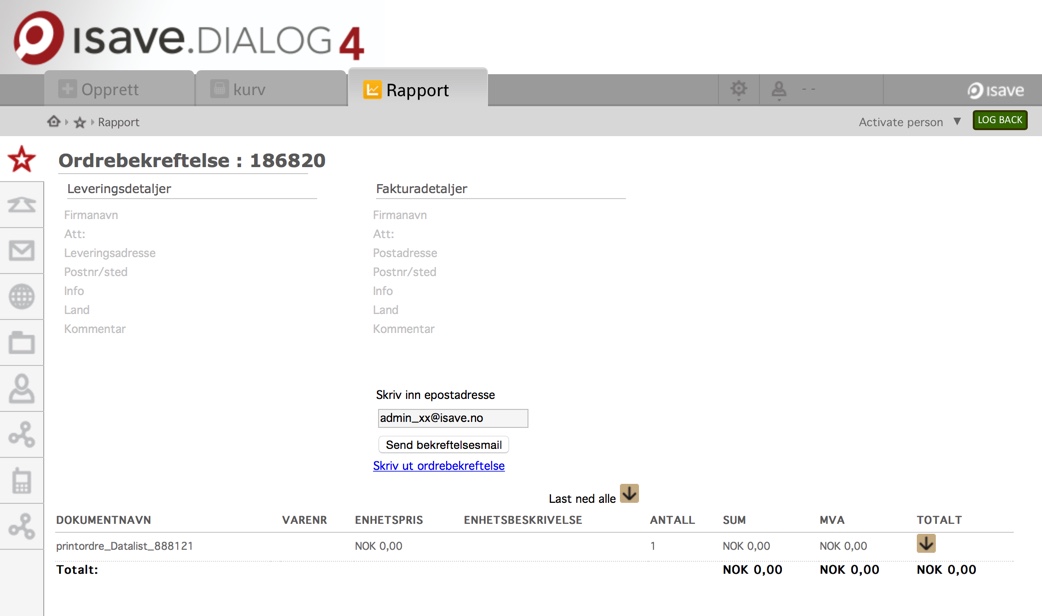 Note! Note that you can find the same order confirmation at system and orders.
Do you experience problems with print reports, please contact us in Isave AS, so we can help!
Related links:
Make a printdocument
Orders
Add a supplier
Add prices