When you have sent out a newsletter or similar that is linked to a purl you will get a report for the landing page (PURL). This can be useful to analyze.
1. Start by accessing isave.PURL.
2. Choose the tab "report".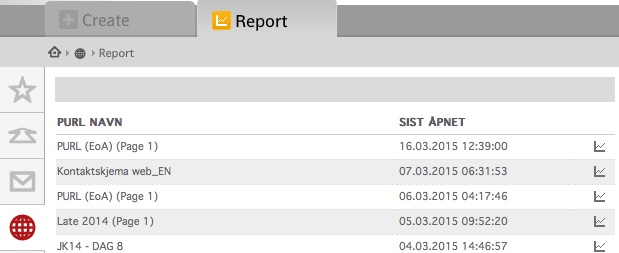 3. Click on the graph icon to see graphs for the Purl. Here you get graphs of how many people have answered the form in the landing page, which platforms the Purl has been opened in, how many unique visitors have visited etc.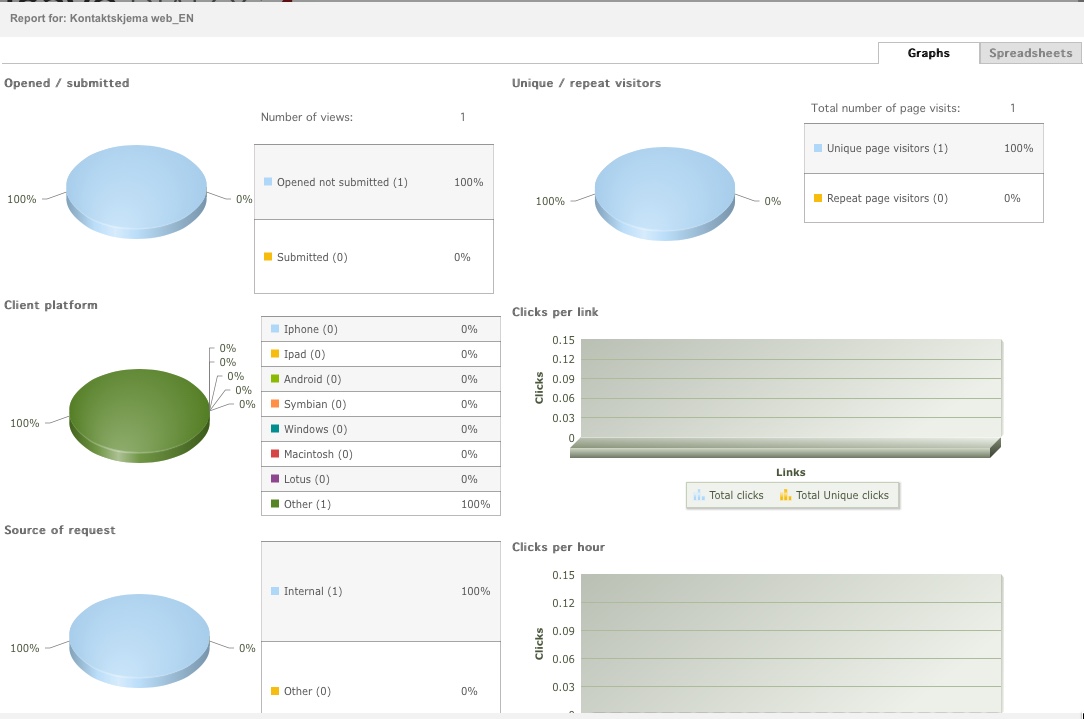 Do you experience problems with PURL reports, please contact us in Isave AS, so we can help!
Related links:
How to make a PURL
Forms in PURL
How to make good landing pages