Under system settings and usergroups in isave.DIALOG you can group users into groups.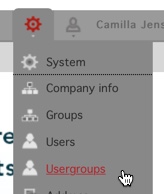 Note! Only administrators of isave.DIALOG have access to user groups.
Create new usergroups
1. Click the green plus icon.
2. Enter the name of the usergroup.
3. Click "Create"

4. The new usergroup adds to the list of usergroups. Click "duplicate" to duplicate the usergroup, or the trashcan icon to delete the usergroup or click on the name to add users to the group.

5. Users located inside the firm will appear in the left column. Read more about adding users. Click "add" on those users you want to be added to your usergroup. They will then be transferred to the right column. Click "Remove" if you want to delete the user from the group again.
6. Are there many users you can search by name.
7. Press the edit icon to change the name on the usergroup.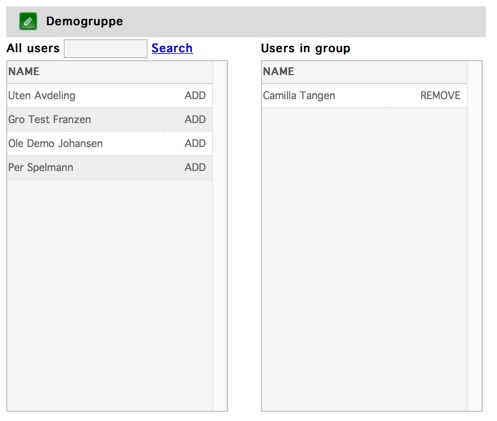 Do you need help with setup of usergroups, please contact us in Isave AS, so we can help!