Under the admin-settings on a template it is a tab called "images". Under this it is a new tab called "image access".
In this tab you can check the folders of images (from files) that should be available to users of the template.
This may for example be used if end users in isave.DIALOG should have the opportunity to select a logo from a folder with several different logos etc.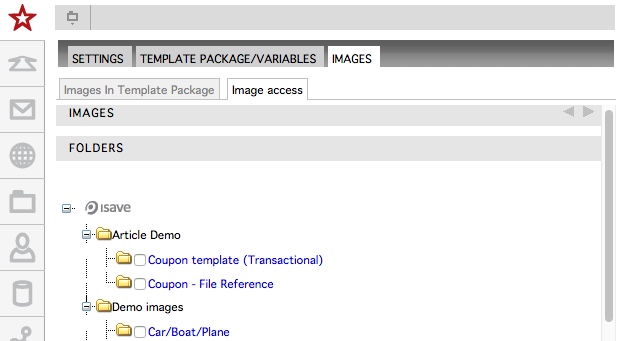 Do you experience problems with images availability, please contact us in Isave AS, so we can help!
Related links:
Add a print template
Specifications for a print template
How to make a print document