The most common way to add contacts in isave.DIALOG is to import a CSV file. CSV is a separate storage format for Excel documents and here we will show how this is done.
1. Open an excel document and make sure all the data is filled in correctly.
2. Export the file as a CSV (Comma separated values):
Choose "save as" and "other formats".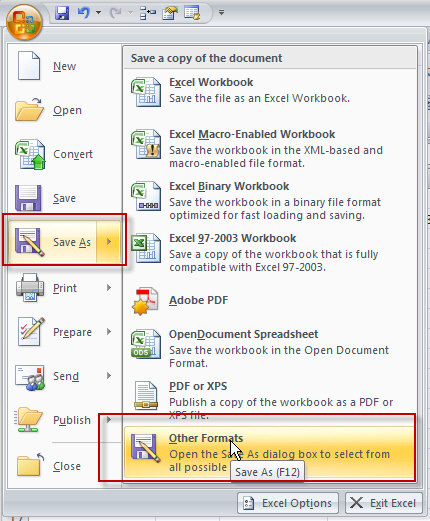 Choose file name and the format CSV (comma delimited).


Click "save".

On the question of whether to change format press "yes" if you have a backup of the file, press "no" if you do not have it, and save the file first as XLS (for backup).
Do you have questions about saving a CSV file, please contact us in Isave AS, so we can help!
Related links:
How to build contact lists in isave.DIALOG
Import contacts with CVS
Export contact lists